CHRISTIANS IN OVERSEAS SERVICE TRUST LIMITED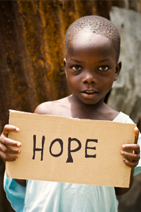 Christians in Overseas Service' Trust (COST) was established in 1972 to assist short term volunteers to obtain initial funding, which enables and facilitates them through the provision of monetary grants.
The Trust was founded by the Bible and Medical Missionary Fellowship (now INTERSERVE) but works with all mission agencies.
In the last 20 years, the Trust has assisted well over one thousand students and other young people. The policy is to provide a grant that is modest but significant. The emphasis has been on assisting gap year students, medical electives and bible college students. This emphasis remains but is not exclusive.
The intention is to kick-start the process of fund raising to help them secure additional funds from other sources. The Trust's grant may be likened to a "pump priming" contribution.

The Role of COST

COST is a relatively small Trust. But it has a large client market. It has identified a niche area of need. In so doing it has assisted hundreds of young people to raise the necessary funds from churches, from temporary work and from other trusts. Our selection procedure has come to be relied upon by others. We are investing in young lives and have proved that a little goes a long way!

Present Policy
The work of the Trust has become widely known and short term volunteers from the following organisations have been awarded grants in the past year:

Latin Link, Action Partners, CMS, Oasis, INF, OM, YWAM, INTERSERVE, OMF, Mid Africa Ministries, AEF, World Horizons.
In addition a large number of Mission Hospitals in Asia and Africa have been helped to appoint Medical Electives as part of their training and overseas experience.
It is the policy of the Trustees to evaluate and select suitable applicants, to give help in advising on preparation, support, accountability, travel and insurance, and to require a report at the completion of the assignment.

Aim
The aim of the Trustees is to assist Christian young people to express their concern for others by giving them the opportunity to share their time, their gifts and their love of Christ with people overseas.
These younger people (18-25 years old) have a particular contribution to make by virtue of their age in that they are able to communicate more readily with their peer groups in Asia and the Middle East. In the countries which make up this region of the world more than half of the population is under the age of 25. The successful COST applicants are therefore making a significant contribution to the NOW generation, shortly to become the NEXT generation from which the countries' leaders will be drawn.

Future
The "phenomena" of young people being willing to invest part of their summer vacation, or other periods of the year, in helping other people overseas and to forego the earning potential these months contain, is both laudable and encouraging. It is also likely to increase. We say this in the light of our experience of the increasing flow of applications we receive and the need for careful screening to select only the most suitable.
Formerly it was difficult to travel overseas for short periods of time, but nowadays young people have more opportunities to help others overseas - but lack the financial resources to do so. Some believe that they may be called to serve overseas for a longer period later but want to see the situation first hand, and their ability to relate to it, before they commit themselves on a long term basis.



Post Graduate Scholarships

COST has recently established a Post Graduate Scholarship scheme for Overseas Studies. Applicants are invited and encouraged to continue their studies overseas to Diploma or Degree level, They must previously have been active in the student Christian scene while at University in the U.K, and be willing to participate in similar organisations while studying in an Asian or Middle Eastern University.
Each scholarship is for £3500 per year and tenable for up to three years. The administration and pastoral care for those in this programme is managed by INTERSERVE, who have several hundred expatriate members working overseas 'in these areas.
Who may apply
Applications are invited from Christians wishing to work overseas who need additional help with their funding.
Anyone who is a Christian may apply.
Application Form
Those wishing to apply are invited to download the application form, complete it, and forward it by email to the General Secretary, COST, at gensec.cost@gmail.com.
Conditions and Criteria
- All applicants must be volunteers.
- They must pay for their own travel and accommodation and not be in receipt of a salary.
- They must be appointed to work with an institution or agency in the receiving country.
- The level of grant awarded will only cover part of the costs involved.
Your Response

You are invited to make the work of the Trust known so that more high calibre applicants may be assisted.

You may support one or more volunteer project workers. Average grant per volunteer - £150.

You may underwrite the cost of a one year scholarship for overseas studies - cost £3500.
Gifts to the Trust to enable it to carry on it's work are also invited. Cheques made payable to C.O.S.T.
Christians in Overseas Service Trust
20 Pendock Close, Gloucester, GL2 4GL.